Missions Conference CANCELLED
Things are moving fast and changing by the minute. In light of that, we will not have missions weekend. The Newman's will see us at a later date. NO POTLUCK Saturday night. It is premature to decide what Sunday will look like. Pray!! Love!! Serve!!
If you know an older or at risk person offer to run errands for them. No matter what happens at the building - the church is always open because we are the church. LOVE YOUR NEIGHBOR AS YOURSELF. Pray, love, serve them.

SAVE THE DATES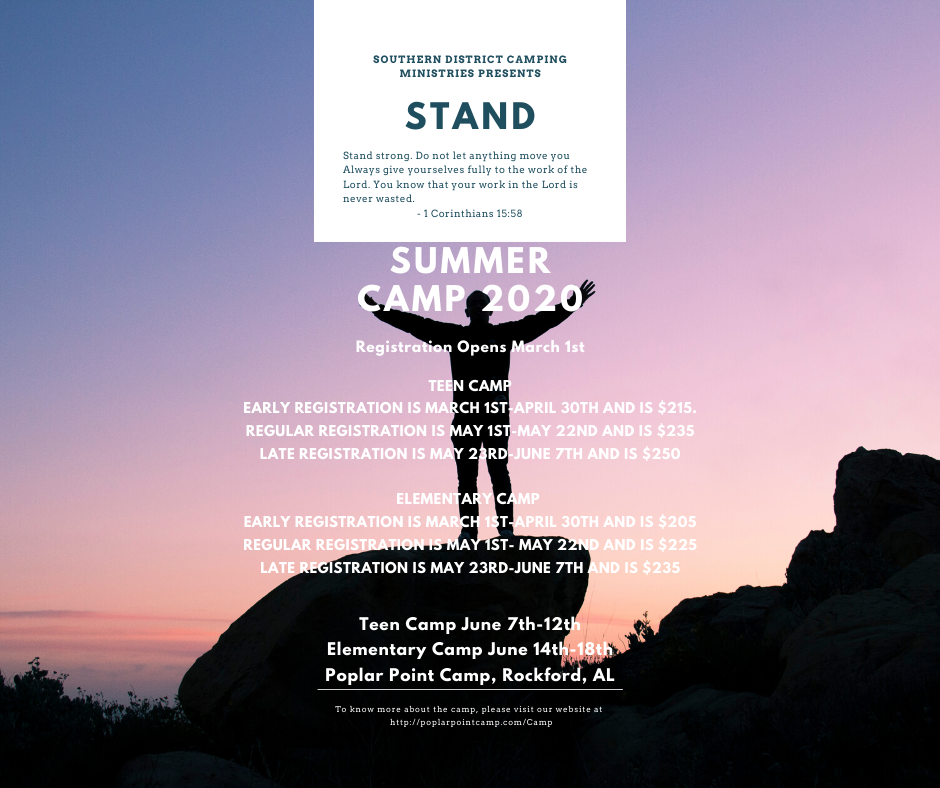 Start planning now for your children to go to these camps.
To register your child for camp, please go to: